Teaching procedural generation at Game IT
For the second time I took part in the combined educational effort between Dania Games and Game IT in Grenaa. Students from Dania Games teach students at Game IT on a self-selected topic about Game Development. The goal is to inspire the students at Game IT while learning them new topics. The long term goal is to get more students to start on Dania Games after finishing Game IT.
I first participated in November 2018 together with Oliver Vejen. We decided to talk about procedural generation and how it can be used in game design. We would use examples from one of our school projects to explain the concepts. In the end we would let the students try out a procedural demo. Here we used Godot Engine because of it's small download size and ease of use. The students had to download a variation of the Stylized planet generator demo project which was ported by us from GDScript to C#.
I love teaching and inspiring upcoming talents in game development. It is very likely that I will participate in similar events again. It is also good training on my presentation skills and general knowledge about the topics. In 2019 we participated again with the same topic but with a more refined setup.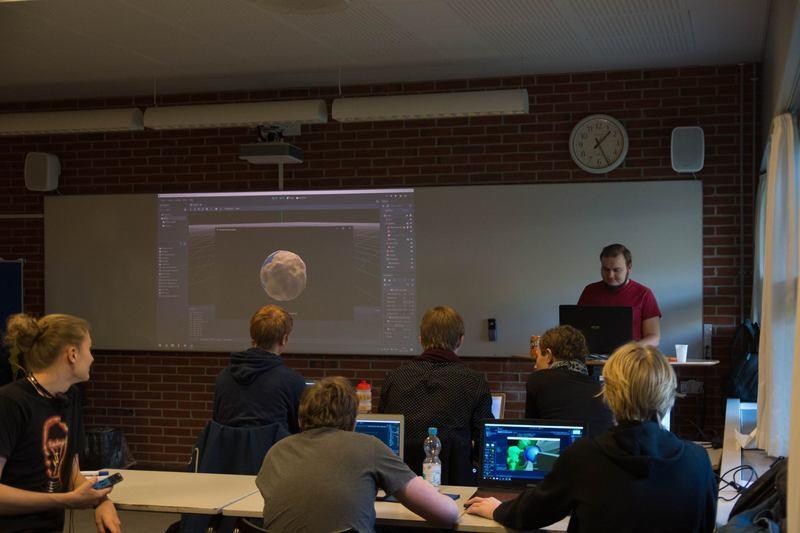 ---
Together with:
View my
other projects.
Free time
Teaching